SEPTEMBER PROMOS    BUY 3 GET 1 FREE + FREE Ground Shipping in the Continental US!
The Epson LabelWorks LW-PX800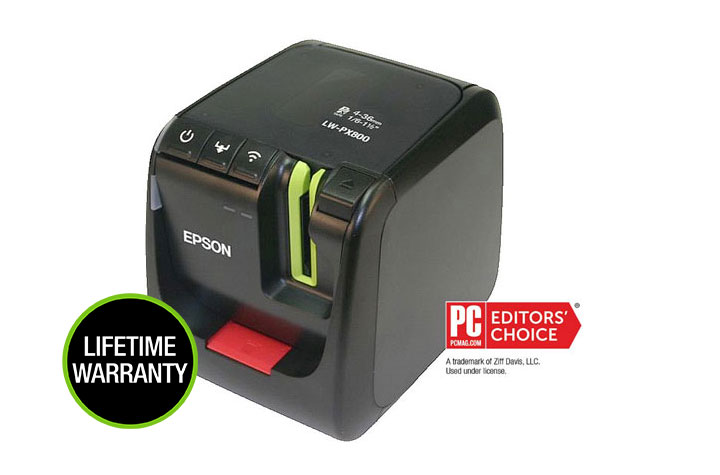 Compact • Capable • Flexible
The LW-PX800 is a desktop network and Wi-Fi connectible printer for creating custom and compliant labels up to 1.5" (36mm) wide. Organize tool cribs, bar code inventory, make safety labels, mark cables and wires, tag assets, and more. With exclusive Label Editor software (unlimited licenses included) this easy-to-use label maker offers extraordinary flexibility. You can even import and print large batches of labels from Excel®.
The LW-PX800 features a half-cut option for multiple labels on a single strip and PeelGuard® corner trimmer for longer-lasting labels.
Get the power and versatility you need while realizing savings from a low total cost of ownership (TCO).
For technical information, downloads & documentation, and product reviews, click into the product kit below, then use the tabs to learn more.
All prices in US dollars.