Labeling for Aviation & Avionics

Labeling for Aviation & Avionics
Identification labels play a critical part in aviation safety and maintenance.  From marking wires using printable heat shrink sleeves to labeling cables and panels, those who work with aircraft and avionics need professional-grade labeling solutions to make it happen.  With Epson LabelWorks industrial labeling solutions, you gain the flexibility to easily pair printers with the labeling materials you need to get the job done.
Popular Printers for Aviation and Avionics
Epson's LW-Z5000PX / LW-Z5010PX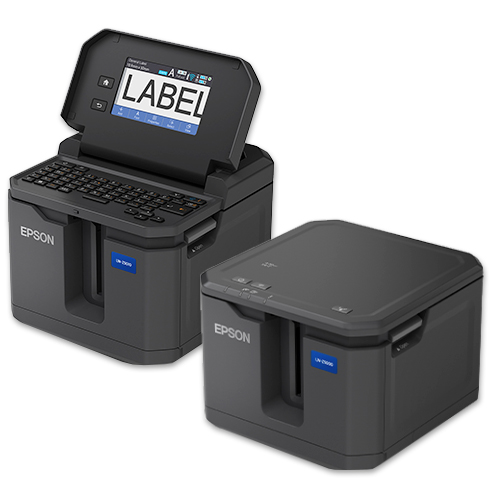 Powerful • Durable • Dependable
Designed specifically for those who print large quantities of labels, Epson's Z-series family of printers lower the total cost of labeling by offering bulk roll printing supplies of up to 147-feet in length.  Capable of printing continuous or ladder-style heat shrink labels from bulk rolls, both Z-series printer models are compatible with all other LabelWorks PX label cartridges. 
Choose the LW-Z5000PX if you prefer a desk-top printer that uses Epson's Label Editor software (unlimited downloads and licenses included) or our mobile apps.

The LW-Z5010PX provides the features and benefits of the Z5000 plus the convenience of a full QWERTY touchscreen and carrying handle to design and print labels in the field.
LIFETIME WARRANTY.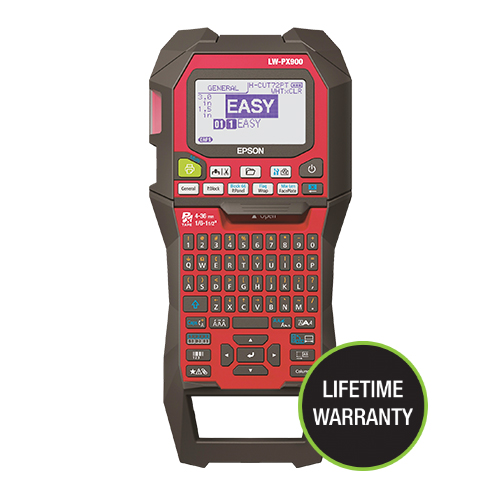 Rugged • Portable • Exceptional
Designed with innovative features that save time and tape, the LW-PX900 features high-speed print output so you can print precise labels, bar codes, QR codes, and wire identification labels faster and with better detail than competing printer models.
Plus, we've packed all of this printing power into a rugged body that meets MIL-SPEC drop test specifications and is fully backed by Epson's industry-leading lifetime warranty.
Capable of printing on any of our labeling cartridges up to 1-1/2", the LW-PX900 is one of the most popular printers in the Epson LabelWorks product line.
 LIFETIME WARRANTY.
Popular Label Supplies for Aviation and Avionics
Printable Heat Shrink Tube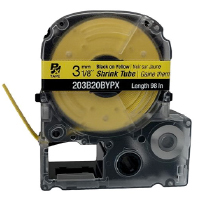 A very popular choice among our customers in this field, our printable heat shrink tube fits snugly, offers a permanent fit, and is easy to apply. Available in differing sizes and colors.
Vinyl Self-Laminating Cable Wrap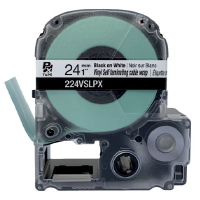 Designed to provide a durable and flexible label with the added protection of a clear wrap-around covering, our vinyl self-laminating material is perfect for cable identification and wire marking.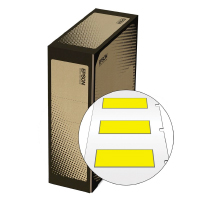 Compatible with Epson's Z-series printers only, our bulk supply rolls give you several options to choose from, and each will lower your total cost of labeling. When you use bulk label supplies, you save money with every label you print.
Popular Labeling Applications in Aviation and Avionics
Avionics Systems
Black Boxes
Collision Avoidance Systems
Communications Systems
Flight Control Systems
Monitoring Systems
Navigation Systems
Weather Systems
Epson Z-Series Printers:  2" Bulk Labeling Machines
Lower your cost-per-label with Epson's Z-series printers! If you need to print high-volume batches of industrial labels our bulk label rolls make it easy and economical.  Plus, each printer is fully compatible with all Epson PX label cartridges as well.
Epson's LW-PX900 Industrial Printer
Check out Epson's LW-PX900 industrial printer.  Engineered to be rugged in any working environment, the LW-PX900 is the most popular portable printer in the Epson LabelWorks line.