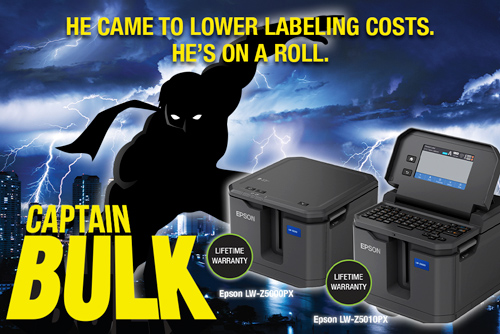 Introducing Captain Bulk!
To a world shrouded by darkness, in a time scarred by confusion, when printing industrial labels can cost way too much, comes a new hero.  Captain Bulk!
He came to lower labeling costs.  And he's on a roll.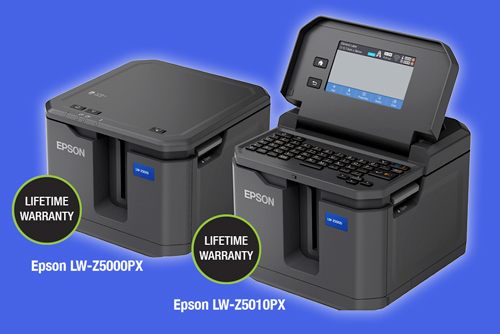 Epson Announces the Launch of Lower-Cost, High-Volume Printing Solutions
Epson LabelWorks, the US-based sales office for Seiko Epson Corporation, announced today the North American launch of two industrial printer models designed specifically to address growing market needs for printing high volume batches of industrial labels of up to 2" wide quickly and inexpensively.
The Epson LW-Z5000PX and the Epson LW-Z5010PX printers offer innovative features to simplify the creation of labels for a wide range of industrial labels including those that require bar codes, QR codes, sequential alpha and numeric coding, and more than 900 symbols for safety, electrical and other applications.