Labeling for Building Safety & Management

Labeling for Building Safety & Management
For those responsible for managing commercial or industrial facilities, the safety of those who work there is paramount.  That's what makes choosing the right solutions for labeling important.  From marking pipe and mechanicals to printing custom safety signage, from labeling wires and cables to posting COVID-19 safety measures, Epson LabelWorks offers a wide variety of label supplies to match the job and the industrial label printers needed to make it happen.
Popular Printers for Building Safety & Management Applications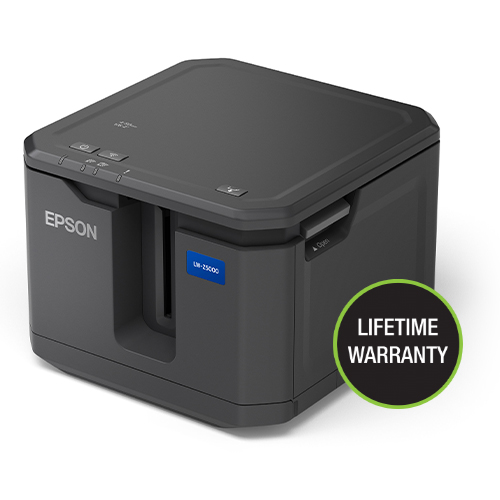 Strong • Straightforward • Sensible
With Epson's LW-Z5000PX, you design your labels using our free Label Editor software or mobile app (unlimited licenses included) and send them to print with just a click.
Use all of your existing LabelWorks PX cartridges or print high-volume batches up to 2" wide (50mm) using our new 147' (45 m) bulk rolls.
Designed for use in the office or on the go, the LW-Z5000PX gives you the power of a stationary printer in a portable label printing solution.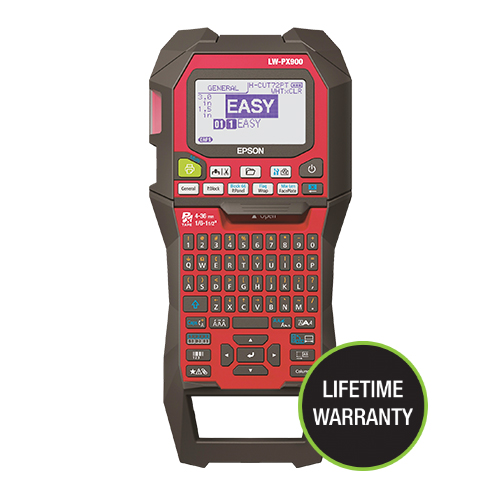 Rugged • Dependable • Exceptional
Designed with innovative features that save time and tape, the LW-PX900 features high-speed print output so you can print precise labels, bar codes, QR codes, and wire identification labels faster and with better detail than competing printer models.
Plus, we've packed all of this printing power into a rugged body that meets MILSPEC drop test specifications and is fully backed by Epson's industry-leading lifetime warranty.
Capable of printing on any of our labeling cartridges up to 1-1/2", the LW-PX900 is one of the most popular printers in the Epson LabelWorks product line.
Popular Labeling Supplies for this Application
Industrial Polyester Tape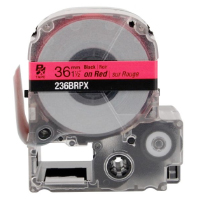 One of our most popular labeling materials for all-around labeling, industrial polyester tape comes in a large variety of colors and sizes for 5S and other color-coding jobs.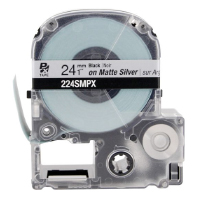 A perfect solution for product labels, asset management, and any application that requires barcodes or QR codes.  Our silver matte provides a smooth surface for great legibility.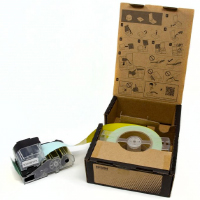 Lower your total cost of labeling with our 147' bulk label supply rolls. Vinyl labels are perfect for batch printing, safety labeling, facility labeling, and many other purposes.
Asset ID/Asset Management
Boiler Room Equipment
Cleaning Instructions
Controls
COVID-19 Safety Notices
Directional Signs
Door/Window Labels
Elevator Instructions
Emergency Evacuation Signs
Exit Markers
Fire Extinguisher Operation
First Aid Instruction
Floor Building Directories
Fuse Boxes, Circuit Breakers
HVAC Controls
Lettering
Mailboxes
OSHA/ANSI Safety Signs
Out-of-Service Signs
Public Address System
Recycle Bins
Security Instructions
Signs
Wayfinding/Directional Signage
Labeling Applications: Building & Safety Management
Across all well-run facilities, labels are needed everywhere. Epson LabelWorks offers a wide variety of colors, sizes, and types of label materials to keep your facility well marked and operating safely.