Labeling for Construction Applications

Labeling for Construction Applications
For those working in the construction field, keeping things moving forward means keeping things organized. That's what makes labels and the information they contain essential. From tool identification to vehicle lettering, from hazard warnings to PPE identification, Epson LabelWorks offers rugged industrial label printers and all the label materials for your label applications.
Popular Printers for this Construction Applications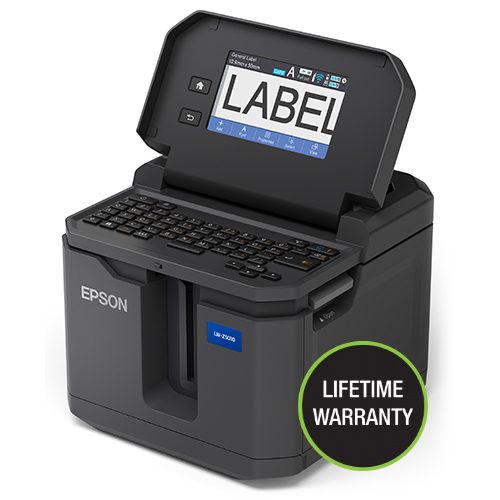 Powerful • Portable • Practical
Give yourself the horsepower you need to print labels anywhere you need them. Use the built-in keyboard and sensitive full-color touchscreen or connect to Epson's free Label Editor software or mobile app (unlimited licenses included) to design and print labels of up to 2-inches wide.
Use all of your existing LabelWorks PX cartridges or print high-volume batches up to 2" (50mm) using our new 147' (45 m) bulk rolls. Designed for use in the office and on the go, the LW-Z5010PX puts the power of a stationary printer in a versatile, portable label printing solution.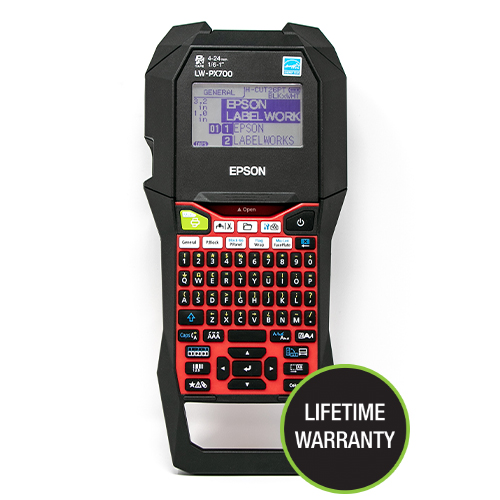 Robust • Versatile • Economical
The LW-PX700 is a portable label printer with exclusive time- and cost-saving features for creating custom labels up to 1" (24mm) wide.
With application-specific hotkeys, this easy-to-use label maker offers extraordinary flexibility.
Import images and print on the go — the LW-PX700 features Mixed-Length printing for variable-length labels on a single half-cut strip. Loaded with user-friendly features, the LW-PX700 is among the most popular in the Epson LabelWorks printer line-up. 
Popular Label Supplies for this Application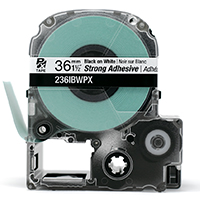 Our extra-strength adhesive label tape is the perfect solution for product labels, asset management, barcoding, and other labeling needs in high-traffic areas.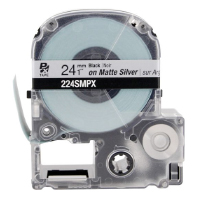 A perfect solution for tool and equipment management, and any application that requires barcodes due to its smooth surface and great legibility.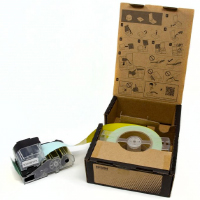 Lower your total cost of labeling with our 147' bulk label rolls. Vinyl labels are perfect for batch printing, safety and facility labeling, and many others.
Emergency Phone Systems
Equipment ID
Field Equipment
Gang Boxes
Hard Hats & PPE
Hazard Warnings
Instrument Labeling
Material Delivery Signs
Mobile Office
Repair Procedures
Safety Procedure
Supply Locations
Tool ID
Vehicle Labels
Vehicle Lettering
Epson LabelWorks: 25 Years of Industrial Labeling Innovation
For those needing rugged and legible industrial labeling, Epson LabelWorks has had your back for a quarter-century. With 13 million printers in the field, we're looking forward to serving your industrial labeling requirements for the next 25 years.