Labeling for Electrical Applications

Labeling for Electrical Applications
For those working in electrical trades, the need to keep wires properly identified and panels clearly marked makes the right industrial labeling solutions essential.  From terminal blocks to tool identification, from electrical panels to rating plates, labels are everywhere.  Epson LabelWorks offers the variety of colors, sizes, and types of labels you need, and the industrial-grade label printers to get the job done.
Popular Printers for this Electrical Applications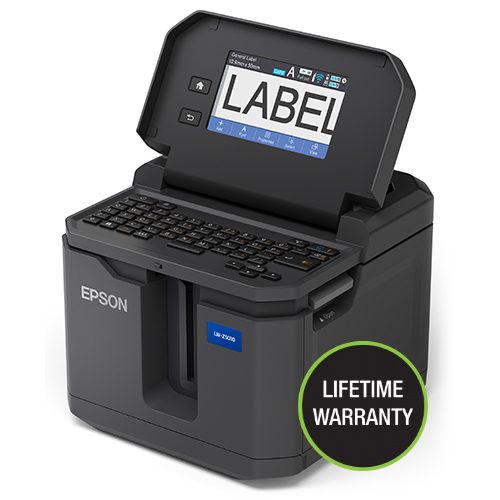 Powerful • Portable • Practical
Give yourself the horsepower you need to print labels anywhere you need them. Use the built-in keyboard and sensitive full-color touchscreen or connect to Epson's free Label Editor software or mobile app (unlimited licenses included) to design and print labels of up to 2-inches wide.
Use all of your existing LabelWorks PX cartridges or print high-volume batches up to 2" (50mm) using our new 147' (45 m) bulk rolls. Designed for use in the office and on the go, the LW-Z5010PX puts the power of a stationary printer in a versatile, portable label printing solution.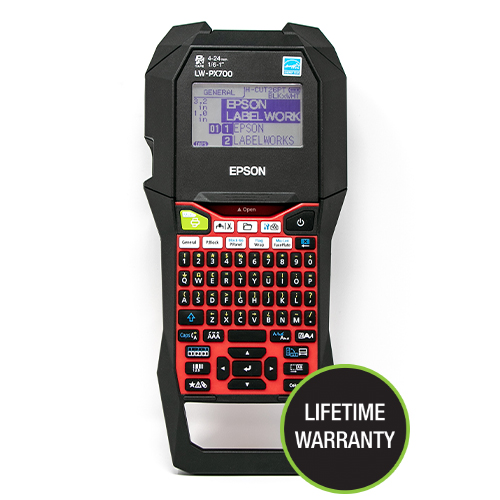 Robust • Versatile • Economical
The LW-PX700 is a portable label printer with exclusive time- and cost-saving features for creating custom labels up to 1" (24mm) wide.With application-specific hotkeys, this easy-to-use label maker offers extraordinary flexibility.
Import images and print on the go — the LW-PX700 features Mixed-Length printing for variable-length labels on a single half-cut strip. Loaded with user-friendly features, the LW-PX700 is among the most popular in the Epson LabelWorks printer line-up.
Popular Labeling Supplies for this Application
Printable Heat Shrink Tube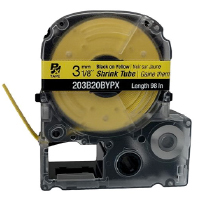 Our printable heat shrink tube fits snugly, offers a permanent fit, and is easy to apply.
Vinyl Self-Laminating Cable Wrap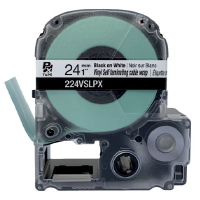 A flexible, sturdy alternative to shrink tube for clean, professional wire marking.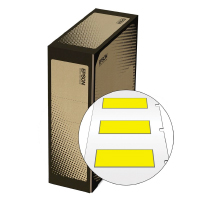 Big projects are a breeze with bulk roll shrink tube, and cost less! Bulk up and save!
Equipment Identification
Heat Shrink Wire Marking
Interior/Exterior Electrical Panels
Rating Plates
Self-Laminating Wire Wraps
Terminal Blocks
Tool ID
Wire and Cable Identification
Wire/Cable Marking: Durable Self-Laminating Labels
Need a fast and easy way to create cable identification labels that will stand the test of time? Watch as Melissa Coffman, Product and Training Specialist for Epson LabelWorks walks you through creating durable and flexible cable identification labels using Epson LabelWorks PX self-laminating cable labeling supplies.
Wire/Cable Marking: Fast & Easy Cable Wraps
For fast, easy, and inexpensive wire markers and cable identification labels consider using a simple wrap. Watch as Melissa Coffman, Product and Training Specialist for Epson LabelWorks walks you through creating this type of label using Epson's LW-PX900 and PX label supplies.