Labeling in the Healthcare Industry

Labeling in the Healthcare Industry
For those who work to keep others healthy and help them heal, labels keep things neatly marked, organized, and identified.  From supplies to specimens, from whiteboards to wayfinding signage, Epson LabelWorks provides professional-grade label printers and the label supplies in the colors, sizes, and materials healthcare facilities require.
Popular Printers for Healthcare Applications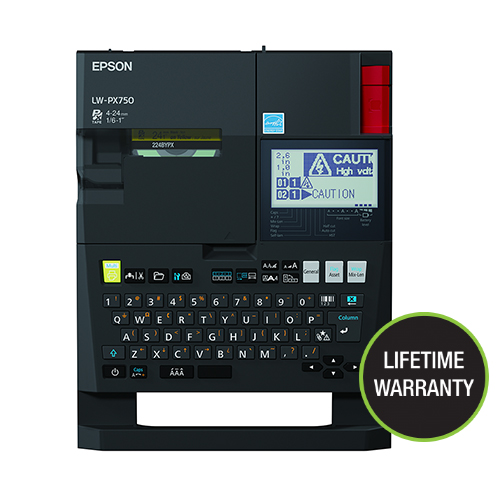 Convenient • Practical • Advanced
The LW-PX750 is a portable label and bar code printer with exclusive time and cost-saving features for creating custom and compliant labels up to 1" (24mm) wide. Organize tool cribs, identify storage bins, make safety labels, tag assets, and more.
With application-specific hotkeys, this easy-to-use label maker offers extraordinary flexibility to import images and print on the go. The LW-PX750 features Mixed-Length printing for variable-length labels on a single, half-cut strip and Pick-and-Print for faster print-and-apply in the field. With Epson's innovative rollback technology, you save valuable tape with less lead margin waste.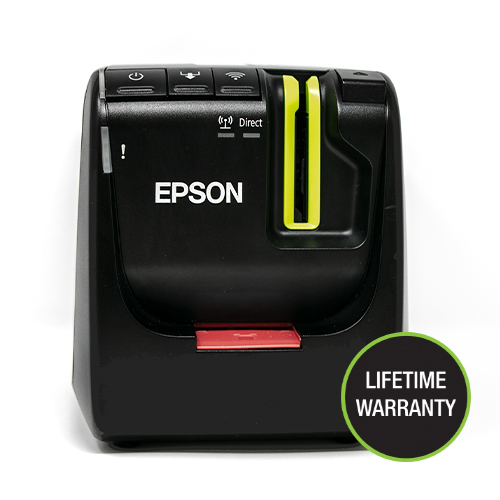 Compact • Capable • Flexible
The LW-PX800 is a desktop network and Wi-Fi connectible printer for creating custom and compliant labels up to 1.5" (36mm) wide.
Organize drawers, bar code inventory, make safety labels, mark specimen containers, tag assets, and more.
With exclusive Label Editor software (unlimited licenses included) this easy-to-use label maker offers extraordinary flexibility. You can even import and print large batches of labels from Excel®. The LW-PX800 features a half-cut option for multiple labels on a single strip and PeelGuard® corner trimmer for longer-lasting labels.
Popular Labeling Supplies for Healthcare Applications
Industrial Polyester Tape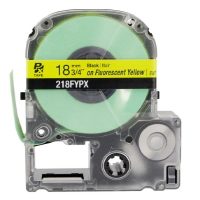 With a wide range of colors and size options, this tape supply is popular for many general labeling applications.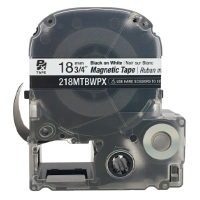 Perfect solutions for patient whiteboards, staff scheduling boards, locker identification, steel shelving, and more.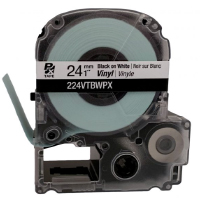 Vinyl tape offers superior flexibility to other tape materials, making it perfect for round surfaces such as vials, tubes, and more.
Popular Labeling Applications in Healthcare
Apparatus Labels
Asset Tracking
Clean-Up Procedures
Codes
COVID-19 Related Signage
Directional Information
Emergency Signage
First Aid Information
In/Out Status Boards
Instruction Labels
Instruments
Library Tags
Material Management Bar
Medical Records
Medical/Hazardous Waste
Message Boards
Name Tags
Pharmaceutical Supplies
Presentation Visuals
Promotional Posters
Shelf Labels
Signage
Specimen Labeling
Station Assignments
Supplies/Chemicals
Test Tubes
Wayfinding/Directional
Epson LabelWorks: Innovation and Preservation
Epson stands by our commitment to innovation while doing our part to preserve the immensely beautiful environment with which we are all entrusted.