Keeping the office environment neatly organized and clearly marked increases productivity across the board.  From labeling cabinets, drawers, and storage containers to using bar codes for asset and equipment management, Epson LabelWorks offers all of the labeling supplies and easy-to-use printers to get the job done.
Popular Printers for Office Labeling Applications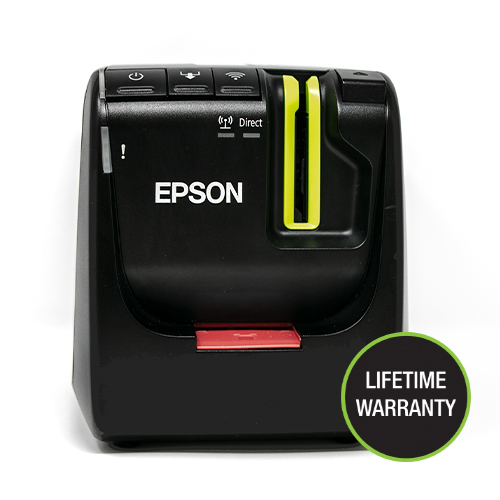 Compact • Capable • Flexible
The LW-PX800 is a desktop network and Wi-Fi connectible printer for creating custom and compliant labels up to 1.5" (36mm) wide. Organize cabinets and drawers, make safety labels, mark cables, and more. With exclusive Label Editor software (included) this easy-to-use label maker offers extraordinary flexibility. You can even import and print large batches of labels from Excel®.
The LW-PX800 features a half-cut option for multiple labels on a single strip and PeelGuard® corner trimmer for longer-lasting labels.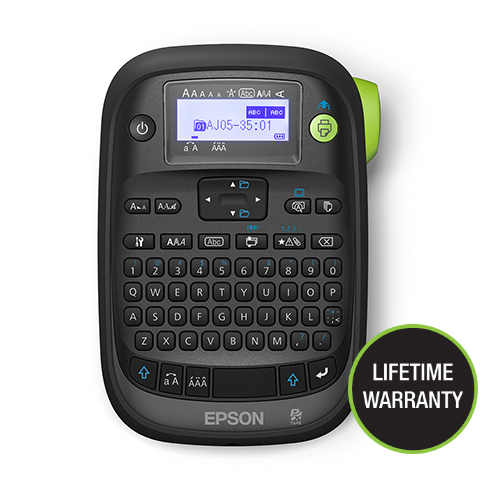 Cost-Effective • Intuitive • User-Friendly
The LW-PX300 is a low-cost, compact wire-marking, bar code, and general identification label printer for creating custom and compliant labels up to 3/4" (18mm) wide. Identify wires and equipment, organize tool cribs and storage bins, tag assets, and more.
This portable, easy-to-use label maker offers extraordinary flexibility and durability at an affordable price. With the LW-PX300, you can print on various materials such as magnetic tape, heat shrink tube, and super strong adhesive tape.
Popular Supplies for Office Labeling Applications
Industrial Polyester Tape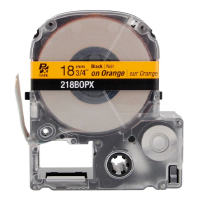 Popular for general labeling, industrial polyester tape offers a variety of sizes and colors for 5S and other color-coding jobs.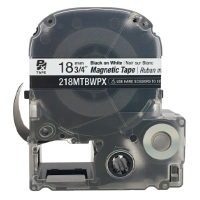 Epson's unique printable magnetic label tape provides the perfect solution for whiteboards, filing cabinets, kitchens, and more!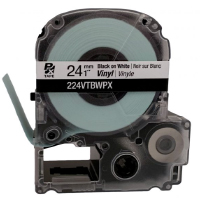 Some surfaces, such as round cables and cords, jars, and canisters call for superior flexibility uniquely offered by flexible vinyl tape.
Popular Office Labeling Applications
Blueprints
Bulletin Boards
Common Areas/Breakrooms
COVID-19 Safety Notices
Filing Systems
IT Backup Tapes
Mailroom
Maps
Media Libraries
Name Plates/Badges
Phone Systems
Product Displays
Stacking Trays
Tool/Equipment ID
Epson's LW-PX800
Check out this overview of Epson's LW-PX800 label printer. Network multiple users, or keep it for yourself. This powerful solution labels practically everything including magnetic tape, heat shrink tube.
Epson's LW-PX300
What does Epson LabelWorks offer in an entry-level industrial label maker? Not surprisingly, a lot. Find out more from Melissa Coffman, Product & Training Specialist with Epson LabelWorks.