For those working in the utilitties field, identification labels are everywhere.  From wire and cable identification to solar and electrical panels, from tool cribs and parts bins to junction boxes and meters, Epson LabelWorks has the industrial-grade label printers and breadth of labeling supplies to get the job done.
Popular Printers for Utilities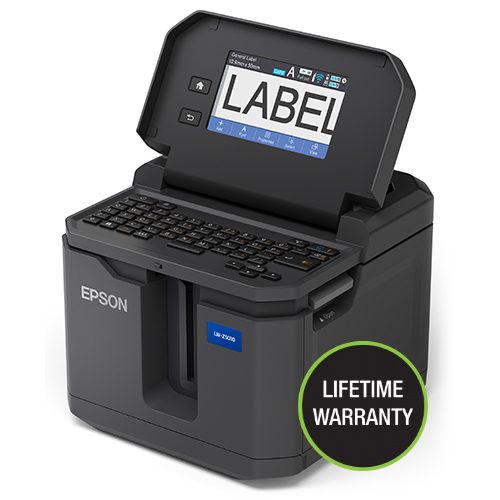 Powerful • Portable • Practical
Give yourself the horsepower you need to print labels anywhere you need them. Use the built-in keyboard and sensitive full-color touchscreen or connect to Epson's free Label Editor software or mobile app (unlimited licenses included) to design and print labels of up to 2-inches wide.
Use all of your existing LabelWorks PX cartridges or print high-volume batches up to 2" (50mm) using our new 147' (45 m) bulk rolls. Designed for use in the office and on the go, the LW-Z5010PX puts the power of a stationary printer in a versatile, portable label printing solution.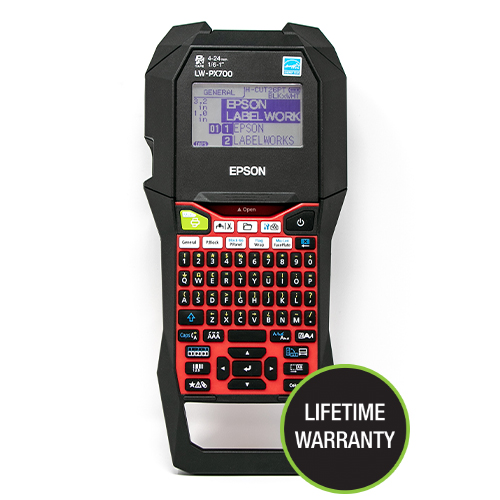 Robust • Versatile • Economical
The LW-PX700 is a portable label and wire marker printer with exclusive time- and cost-saving features for creating custom and compliant labels up to 1" (24mm) wide.
Organize tool cribs, identify storage bins, make safety labels, mark cables and wires, tag assets, and more. With application-specific hotkeys, this easy-to-use label maker offers extraordinary flexibility. Import images and print on the go — the LW-PX700 features Mixed-Length printing for variable-length labels on a single half-cut strip.
Popular Labeling Supplies for Utilities
Vinyl Self-Laminating Cable Wrap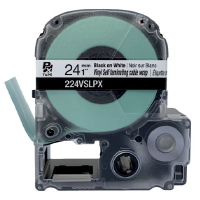 Flexible, opaque material means high legibility and the clear overwrap means long-lasting durability.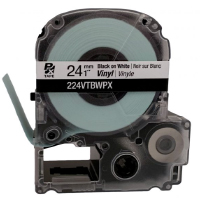 Great for general ID labels, asset management, barcoding with a hefty material and a strong adhesive.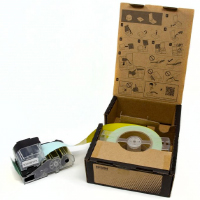 For use with the LW-Z5010PX, and available as Continuous or Die-Cut, bulk rolls lower your cost/label.
Popular Labeling Applications for Utilities
Equipment Labels
Vehicle ID
Transformers
Pole Labels
Switches
Cable Marking
Mail Bins
Quality Charts
Tool Cribs
Part Bins
Rack Shelf Labels
Wire Markings
Color Coding
Gas Meters
Electrical Meters
Control Panels
Regulators
Junction Boxes
Jacks
Fuses/Circuit Breakers
Component ID
Emergency Procedures
Motor Control Centers
Solar Panels
Electrical Panels
Instrumentation Panels
Safety Signs (OSHA/ANSI)
Epson's LW-Z5000PX & LW-Z5010PX Bulk Printers
Check out Epson's new Z-5000 series printers. If you need to print high-volume batches of industrial labels, our new 147' bulk label rolls make it easy and economical.
Epson's LW-PX700 Industrial Label Printer
For labels and wire markers up to 1" (24 mm) wide, the Epson LW-PX700 portable label maker features industry hot-keys, barcodes, cost-saving print modes, and a lifetime warranty.