Move Up to Epson LabelWorks and Save!
A Special Offer for Users of Discontinued Kroy Printers - Get 20% Off Your Order!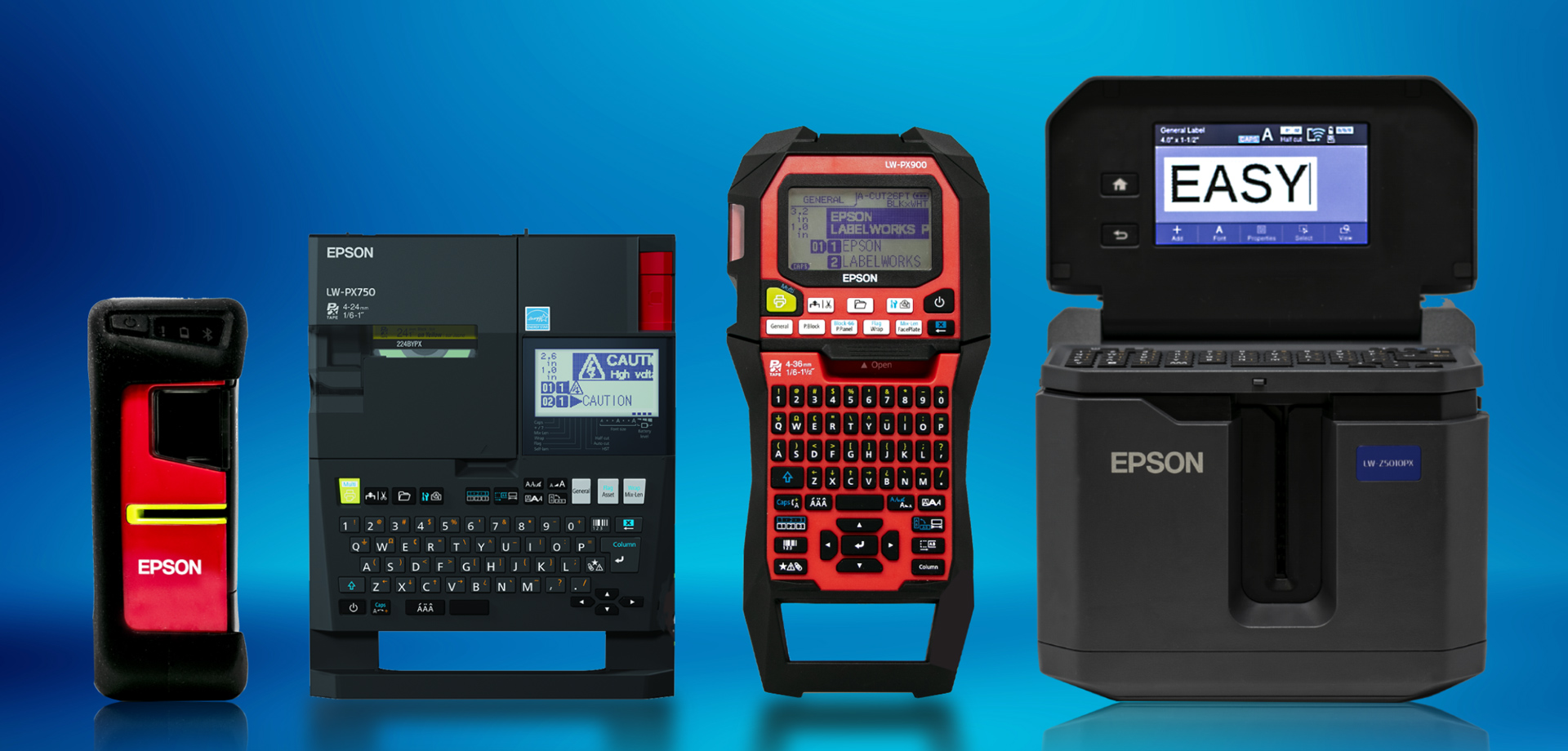 When Kroy left the labeling business, they forced you to make a decision. Unfortunately, even if you have a printer, you'll find it harder and harder to find the Kroy labeling supplies that you depend on.

Move up to Epson LabelWorks to solve the problem forever.  You'll not only be partnering with a brand that's trusted worldwide, but you'll also know that the labeling supplies you need are always available at your fingertips.

Plus, you can save 20% when you decide to order using the promo code below!

And if you have questions, US-based one-on-one customer support is available for you here.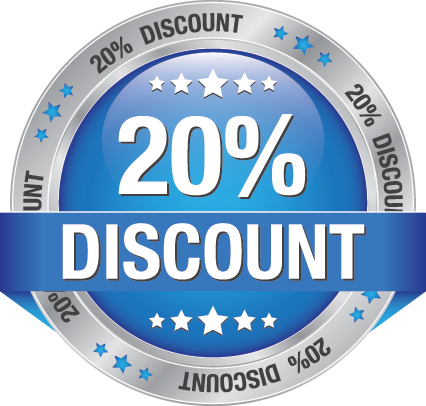 SAVE 20% ON YOUR ENTIRE ORDER!
Save 20% on your entire order - when it includes any Epson LabelWorks printer or printer kit.  Buy today, buy tomorrow, or when you're ready!

To receive your promo code, please provide your email address or phone number (your choice)* and we'll contact you with your unique code.  Use it at checkout to instantly save 20% on your entire order!
*We will not use the information you provide for any reason other than delivering your promo code.
Move Up from Kroy to Epson LabelWorks
Move Up From the Kroy K3100-PC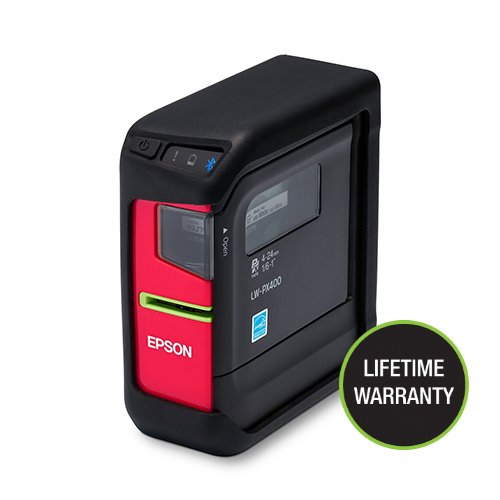 Epson LabelWorks LW-PX400
Prints on supplies up to 1" (24mm) wide

Portable and wireless printing capabilities

Bluetooth connected print preview on mobile device or PC

Prints custom / compliant labels and wire markings

Shrink tube and self-laminating wrap compatible

Low cost and portable printer for use in the field or workplace

Compatible with all Epson PX label supply cartridges (tape size limitations apply)

Use with Epson's Label Editor software (unlimited downloads & licenses included)

LIFETIME WARRANTY
Move Up From the Kroy K4100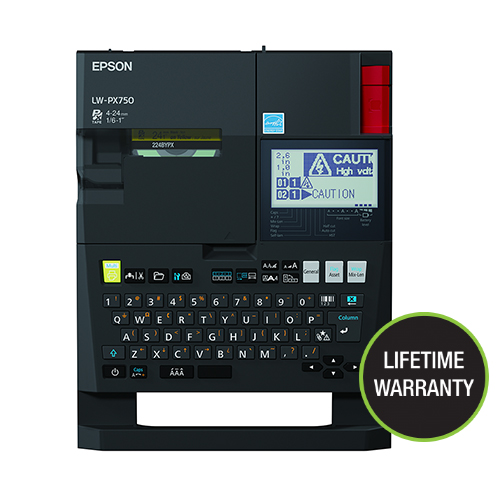 Epson LabelWorks LW-PX750
Prints on supplies up to 1" (24mm) wide

Innovative rollback technology to reduce lead margins

Auto full/half-cut options to create labels your way

Uniform or mixed-length labels that are easy to print

Custom label editing software allows for importing from Excel

Capable of printing large batches of labels from Excel

PeelGuard® corner trimmer to protect and extend label life

Compatible with all Epson PX label supply cartridges (tape size limitations apply)

Use with Epson's Label Editor software (unlimited downloads & licenses included)

LIFETIME WARRANTY
Move Up From the Kroy K5100-PC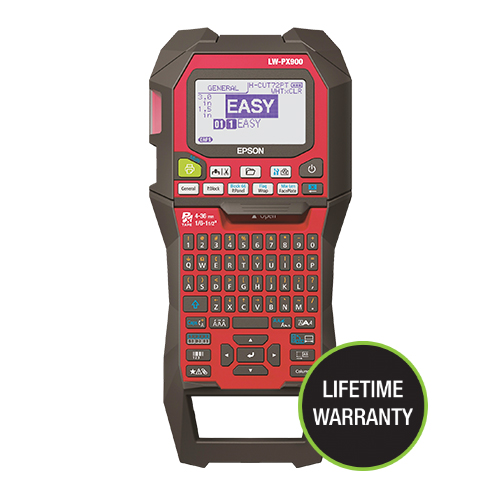 Epson LabelWorks LW-PX900
Prints on supplies up to 1.5" (36mm) wide

Compatible with all LabelWorks PX tapes up to 1.5" wide

Large LCD print preview screen with backlight

Large variety of labels / multiple use printing

Auto cartridge detection and auto rewind

Mix length/cut-on-demand

Compatible with all Epson PX label supply cartridges (tape size limitations apply)

Use with Epson's Label Editor software (unlimited downloads & licenses included)

LIFETIME WARRANTY
Move Up From the Kroy K4350CPTR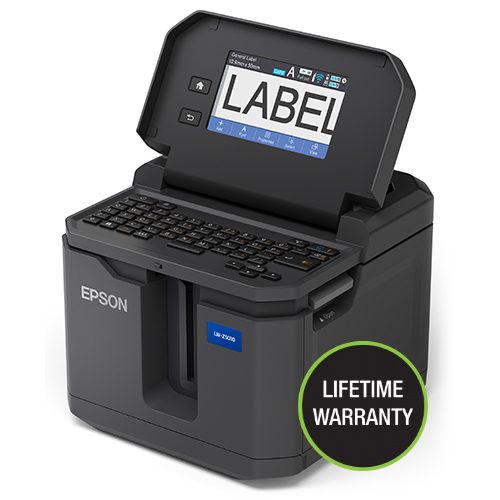 Epson LabelWorks LW-Z5010PX
Color LCD touch screen display

Easy to use QWERTY keyboard

Prints on supplies up to 2" (50mm) wide

LabelWorks PX cartridge compatible

Bulk supply / high-volume printing

Replaceable half-cut and full-cut components

USB and network (WiFi wireless and LAN) connection options

Compatible with all Epson PX label supply cartridges (tape size limitations apply)

Use with Epson's Label Editor software (unlimited downloads & licenses included)

LIFETIME WARRANTY
Popular PX Labeling Supplies